Pop Up Post Production
Introducing our new concept of POP UP Post Production! Inverse Films now offers the full range post production facility services, from onset data services through to delivery. Personally supervised by Barry Strick, supported by the Inverse Films' team, we can provide all the services required to take your production, feature or TV, from rushes, backups, dailies uploads and offline stage right through to FINAL delivery – online, grade in HD, 2K or 4K, VFX, Titles, Subtitles, Sound Design, Foleys and Final Mix in 5.1, 7.1 or Atmos. We produce the full list of International digital deliveries for television and distribution, including the DCP for theatrical release. The facility is "pop up", we can setup wherever needed!
Pop Up Post Facility Service
Our concept is a flexible, movable, independent post production facility, specifically focused on feature films, TV series and documentaries. We rent office space as required, or can setup in a client's existing office space, and hence can keep our overheads to a minimum, allowing us to provide quality, affordable post production to local or independent international projects.
Services range from the provision of DITand/or data wrangling services during the shoot, offline edit equipment, through conform, colour correction and online, digital sound tracklaying and Final Mix, to mastering and delivery on television or in cinema (DCP), in South Africa or Internationally.
Inverse Films' Pop Up Post concept delivers outstanding post production services to our clients utilising the best freelance crew available, our technology partners, and various sound facilities in South Africa area, all under the expert management of well known Post Production Supervisor, Barry Strick and the team at Inverse FIlms.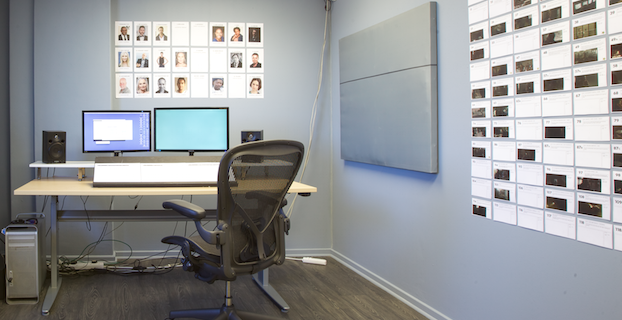 Widely regarded as the pre-eminent post production supervisor in South Africa, Barry's skills include in depth knowledge and experience of workflows and delivery requirements for all digital and film origination formats. His up to date knowledge of the newest technologies coupled with his 25 years experience in Post production, give him a unique insight into the technical requirements at shoot stage to ensure perfect post production and exceptional delivery of all television and feature film content.